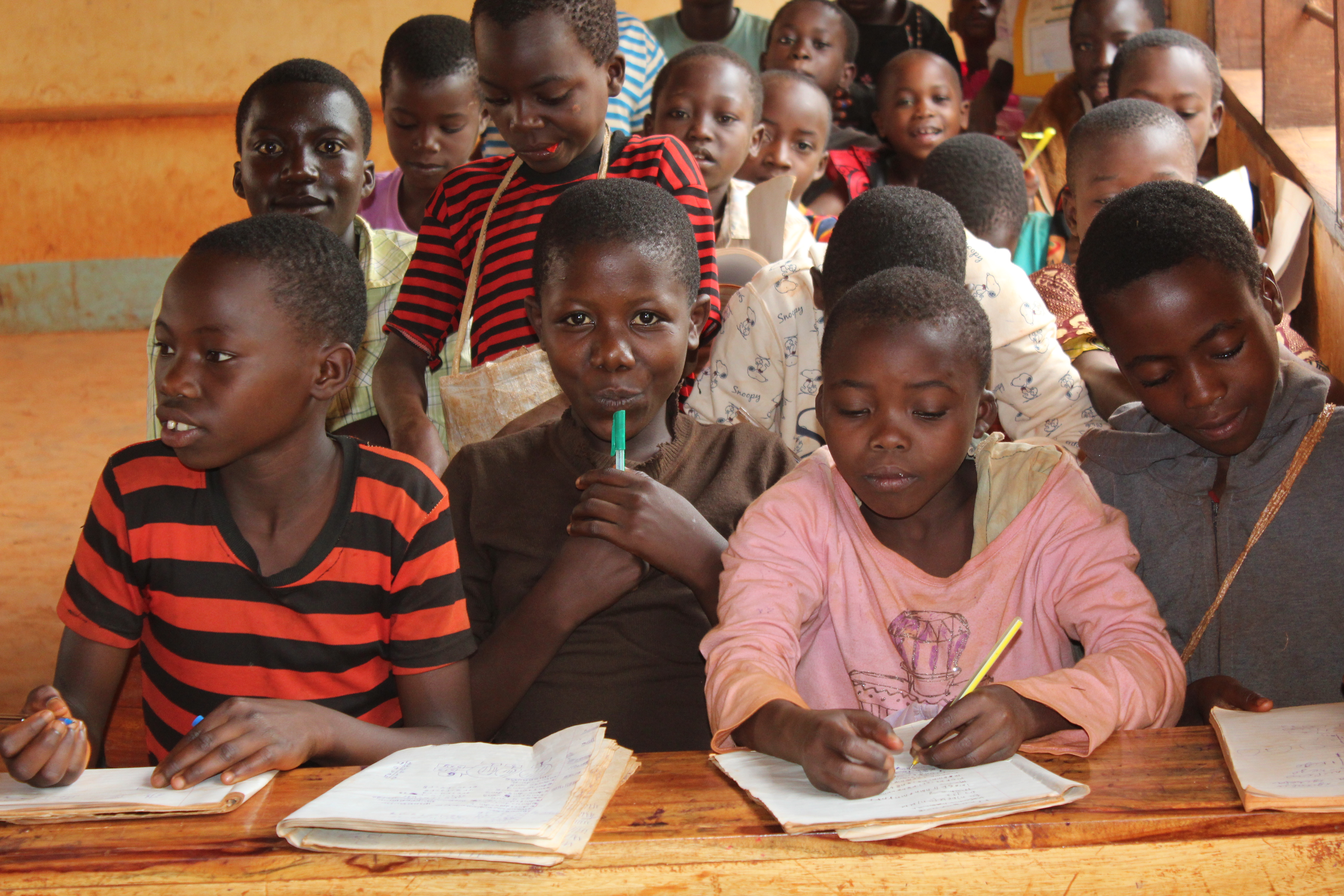 Children living in crisis situations face a higher risk of being left behind. Millions of children are being denied access to quality education due to conflicts, forced displacement, violence, climate change and disasters.
The EU has launched the Building Resilience: Education Opportunities in Fragile and Crisis Affected Environments (BRiCE) Programme to help 75 million children living in crisis-affected countries and who are in need educational support.
In cooperation with NGOs, BRiCE programme provides quality education and safe learning environments to almost 200,000 displaced children in DRC, Ethiopia, Niger, Somalia, South Sudan, Tanzania and Uganda.
In DRC, there are almost 100,000 of out-of-school children. Catch-up centres do not exist or do not function properly, leaving children and youth highly exposed to exploitation and abuse.
In Tanzania's Mtendeli Refugee Camp there is a lack of education capacity and safe learning spaces, as well as absence of protection for out-of-school refugee children.
This project targets Burundian refugee children in Tanzania and internally displaced and returnee children in DRC, especially girls, who have experienced the trauma of conflict and displacement, and have never been to school, or have missed significant periods of learning.
Learning opportunities will be provided for 1,260 vulnerable children aged 0-6 (50% girls) who are not currently attending Early Childhood Care and Development programmes. Priority will be given to children of single-mothers or caregivers who are enrolled in local school/Alternative Education activities, to enable them to study alongside childcare.
7,200 out-of-school children aged 6-17 (50% girls) who can no longer enroll in formal primary education will be given non-formal education opportunities.
11,250 children will be provided with arts-based life skills programmes to help them to develop social and emotional skills, to overcome trauma, and to build better relationships with peers and adults.
Implementing organisations
NORCAP, Babawatoto Centre for Children and Youth Trust, Mouvement International des Droits de l'Enfant, de la Femme, de l'Homme Veuf et de leur Promotion Social, War Child UK, Child Resilience Alliance, Inter-Agency Network for Education in Emergencies
Project duration

1 Mar 2018 - 1 Mar 2022

Project locations
Overall budget

EU contribution

€5 000 000

80% of the overall budget