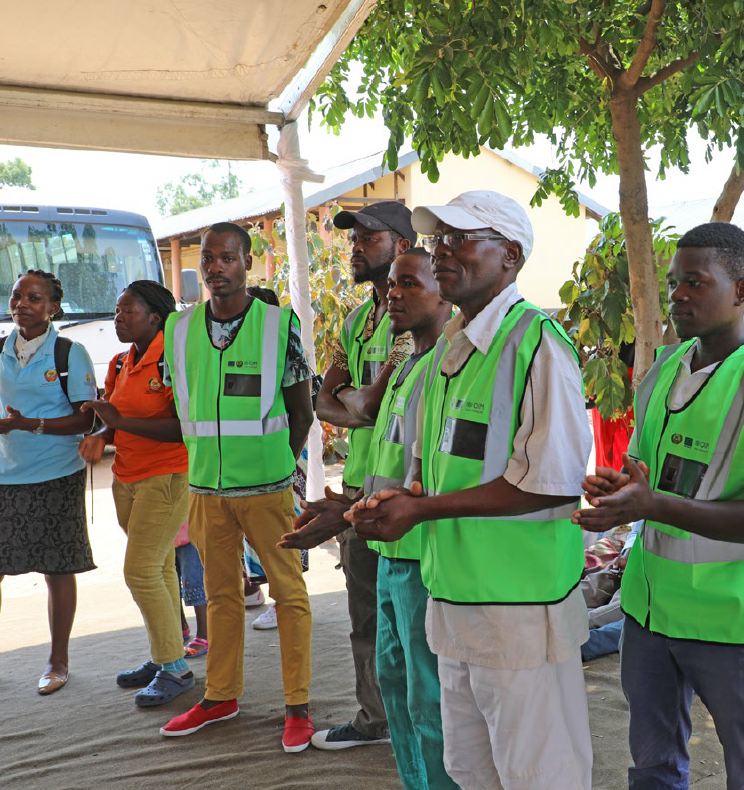 The Pilot Action on Voluntary Return and Sustainable, Community-Based Reintegration is one of the projects jointly developed by the European Union (EU) and the International Organization for Migration (IOM) in response to the increasing needs for migrant protection and assistance across the migratory routes.
Programme objectives
The main objective of the project is to contribute to the development of voluntary return and sustainable community-based reintegration approaches in target partner countries.
It aims for a holistic, integrated approach to address the economic, social and psychosocial dimensions of reintegration through engagement at the structural, community and individual levels in South Africa as the host country, and Malawi and Mozambique as countries of origin. The project includes also a global component – the EU-IOM Knowledge Management Hub (KMH). Since June 2020, the KMH remains the project's primary focus, while a phased closure of pilot activities in Southern Africa is being completed and includes support to migrants stranded in South Africa due to the COVID-19 pandemic.
Results
The KMH aims to support the harmonization of approaches, processes and tools under the EU-IOM Actions and beyond. Through data analysis, research, and learning, the KMH aims to increase knowledge among migrant protection and assistance practitioners and serve as a catalyst for information and exchange of expertise.
The KMH's activities revolve around four interconnected components that aim to:
Standardize approaches and practices on return and reintegration to ensure coherence among programmes and adherence to global guidelines, in order to avoid fragmentation of approaches and practices and improve opportunities for collaboration.
Harmonize cross-regional monitoring and evaluation to ensure availability of reliable data and, as a result, allow for comparative analysis across regions feeding into evidence-based programming.
Set-up of knowledge management tools such as webinars, cross-regional knowledge sharing workshops, and a multi-faceted Return and Reintegration Platform with a variety of tools to view, share, learn, and discuss research and best practices.
Generate knowledge products to address knowledge gaps and enhance evidence-based programming, such as studies addressing understudied topics, knowledge bites sharing findings from the reintegration data analysis in an easy to digest way, and factsheets detailing reintegration initiatives that can be replicated or adapted elsewhere.
Expected impact
By looking at the Southern Route and including the global KMH component, the project helps to avoid duplication, and to create synergies with other EU-IOM Actions. Furthermore, by facilitating sharing knowledge, expertise and lessons learnt and enhancing the understanding of different aspects of reintegration, the KMH aims to increase evidence-based programming and help shape development of future interventions.
Implementing organisations
International Organization for Migration (IOM) – UN agency
Project duration

-

Project locations
Overall budget

€15 000 000

EU contribution

€15 000 000

100% of the overall budget