the EU's international role | international cooperation

Thursday 16 September 2021, 12:30 - 14:00 (CEST)
Practical information
When

Thursday 16 September 2021, 12:30 - 14:00 (CEST)

Languages

English

Organisers

International Partnerships InfoPoint
Description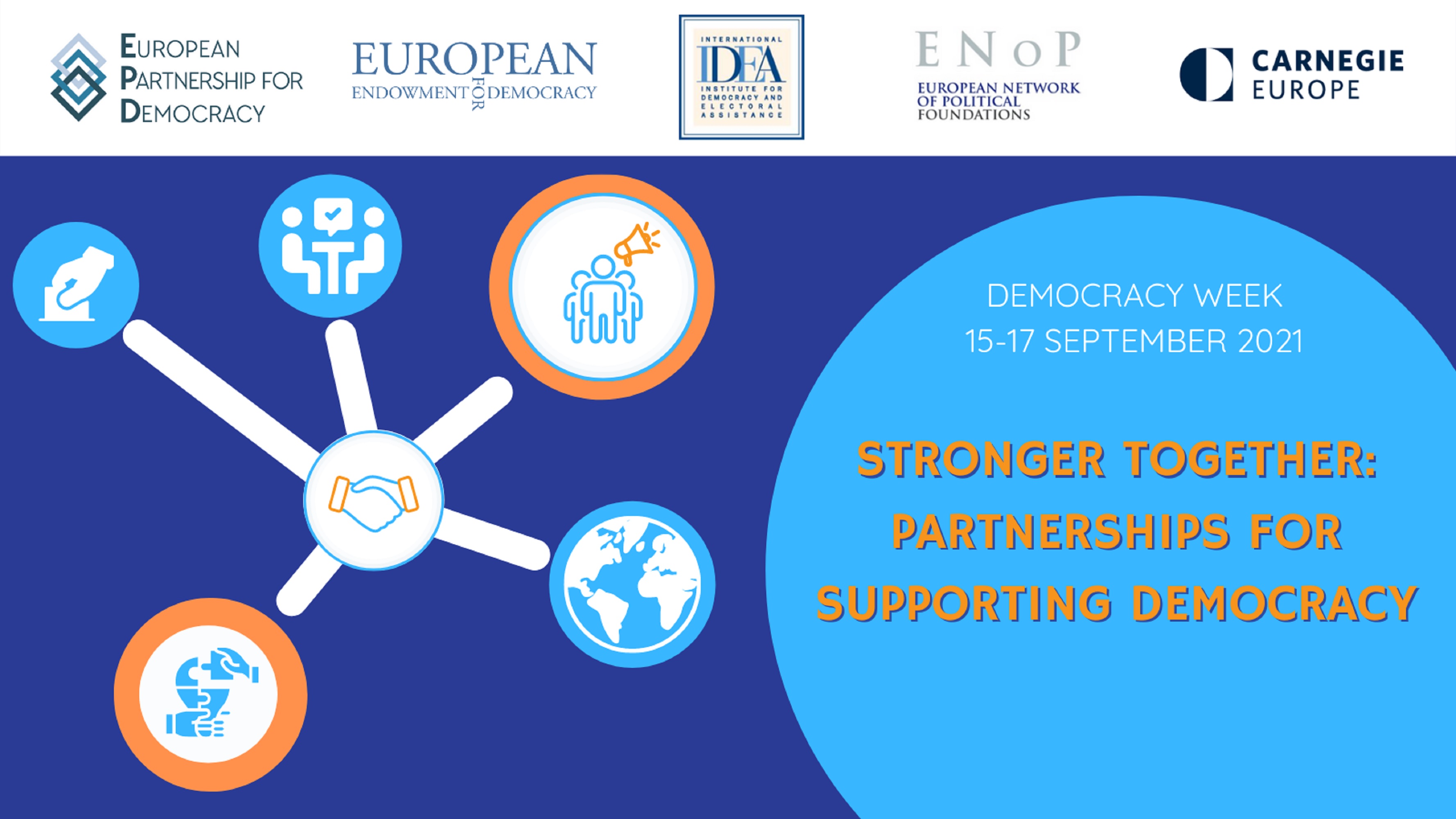 The European Commission has updated the EU Toolbox on the Human Rights-Based Approach. Following up on the requirement of the NDICI Global Europe, it provides practical tools, guidance and examples, for placing the individuals and their human rights at the centre of our international partnerships. The Toolbox aims at strengthening democracy through participation, non-discrimination, transparency and accountability.
The conference will be introduced by Ms Chiara Adamo, Acting Director INTPA Human development, Migration, Governance and Peace. Further to the presentation of the main features of the newly adopted HRBA toolbox the discussion will focus on the key relevance of the human rights-based approach for development cooperation and the promotion of democracy and good governance.
This Infopoint event is part of the 2021 Democracy Week online conference. With a focus on the renewed global democracy agenda, the 2021 Democracy Week will feature an exciting line-up of international speakers from across the democracy spectrum who will speak of their experiences of democracy partnerships, from inter-state cooperation, transnational and trans-sectoral partnerships to local initiatives. Sessions take place on 15, 16 and 17 September, with topics ranging from democracy support in Afghanistan to democracy and digitalisation. Find out more about the rest of the agenda here.
Speakers
Acting Director INTPA Human development, Migration, Governance and Peace
Chiara Adamo
Quality Management Officer, INTPA G1 - Gender Equality,Human Rights and Democratic Governance
Christine Lundberg
Deputy Regional Representative, OHCHR Europe
Marie Dominique Parent
Director at the Netherlands Helsinki Committee, co-organiser of the Democracy week
Pepijn Gerrits
Venue
Webex Meetings