Join us for an in-depth discussion on the challenges and urgency of tackling child marriage, and the crucial role of child-led activism, community engagement and international commitment in finding lasting solutions to forced and early marriage.
the EU's international role | international cooperation

Thursday 22 June 2023, 11:00 - 12:30 (CEST)
Practical information
When

Thursday 22 June 2023, 11:00 - 12:30 (CEST)

Where

InfoPoint and Webex Meetings

Languages

English, French

Organisers

International Partnerships InfoPoint
Description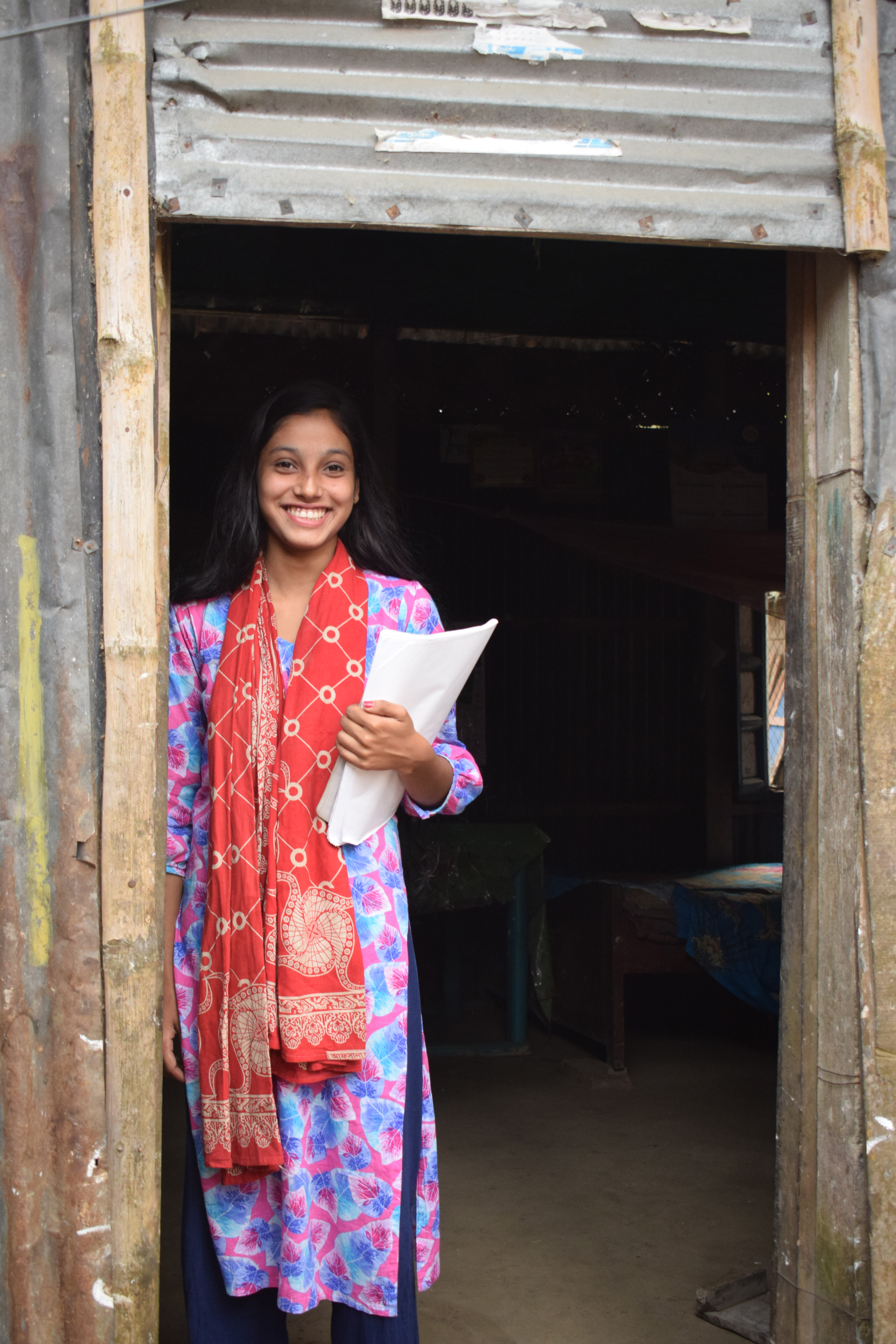 How can we join forces to find lasting solutions to end child marriage? This session brings together the EU, the UN, civil society and activists to share best practices and successful programmes, showcasing the power of meaningful child participation in the pursuit of ending child marriage.
Every year, approximately 12 million girls are married before they reach the age of 18. That's 22 girls every minute. The COVID-19 pandemic and related lockdowns, coupled with worsening economic and hunger crises, climate change, and humanitarian crises have caused a significant surge in the number of girls facing the risk of child marriage, with the number of girls at risk increasing by millions. At the same time, World Vision data reveals that global donors reduced spending to end violence against children during the pandemic's first year. In 2020, only 0.07% of official development assistance went toward combating child marriage.
Child marriage has devastating consequences: it can lead to early pregnancy with severe health hazards, social isolation, interrupted schooling, restricted career and vocational prospects, and a heightened risk of domestic abuse. A recent World Vision report on the Child Marriage Opportunity Index, which will be presented during the InfoPoint, showcases the complexity of both the impact and solutions to child marriage. In the face of these grave challenges, the conference will focus on solutions: on how the children themselves, local communities, and global actors can make a difference in combatting child marriage. The diverse selection of speakers will provide insight into the variety of solutions currently being implemented to tackle child marriage:
A key speaker from DG INTPA's Gender Equality, Human Rights and Democratic Governance unit, will emphasize the crucial role of international funding and commitment in the fight against child marriage as emphasized by the EU Strategy on the Rights of the Child. A speaker from the Cabinet of Vice President Dubravka Šuica, Commissioner for Democracy & Demography, will showcase the EU's interlinked work on child participation. The EU's position will be showcased as one of the leaders in combatting child marriage, not least through the key players involved in implementing actions to combat this harmful practice, which is widespread in many parts of the world.
The coordinator of the UNICEF-UNFPA Global Programme for the elimination of Child Marriage to which the EU has been contributing for many years, will outline the main challenges and results of this programme, and what still remains to be done to tackle the structural obstacles that prevent girls and women from gaining access to opportunities, resources, and decision-making power before SDG 5.3 is achieved.
Another best practice will be shared by the Advocacy Lead of World Vision Lesotho, who will share her insights about the EU-funded "Citizen Voices Addressing Violence Against Children" programme in Lesotho, where local communities work together to take action against child marriage.
As children and young people play a critical role in eliminating child marriage, two child activist from Ghana and Sierra Leone will share their own experiences -and successes- in fighting child marriage in their communities.
Expanding the scope, the InfoPoint will also feature new research conducted with 75 child activists in Child Forums in Bangladesh and the Children's Parliament in Ghana, shared by World Vision's Child Participation and Child Rights Director. The impact of their work provides real-life examples of the importance of empowering children and youth, a key priority in the new EU Youth Action Plan.
Speakers
Ms. Chiara Adamo - Head of Unit, Gender Equality, Human Rights and Democratic Governance INTPA G.1
Ms. Iris Abraham – Communications & Fundamental Rights Adviser, Cabinet VP Šuica
Dr. Patricio Cuevas-Parra - Director of Child Participation & Rights, World Vision International
Ms. Nankali Maksud - Senior Advisor, Harmful Practices, UNICEF HQ
Delali and Mariama - Child activists from Ghana and Sierra Leone
Ms. Maseisa Ntlama - Advocacy, Partnering and External Engagement Lead World Vision Lesotho
Languages of event and Q&A: English and French
Registration