The Youth Action Plan in EU External Action (2022-2027) is a new policy framework that promotes the engagement of young people as strategic partners, supporting their empowerment and participation to contribute to sustainable development, equality and peace.
the EU's international role | international cooperation

Wednesday 18 January 2023, 14:00 - 15:30 (CET)
Practical information
When

Wednesday 18 January 2023, 14:00 - 15:30 (CET)

Where

Languages

English, French, Spanish

Organisers

International Partnerships InfoPoint
Description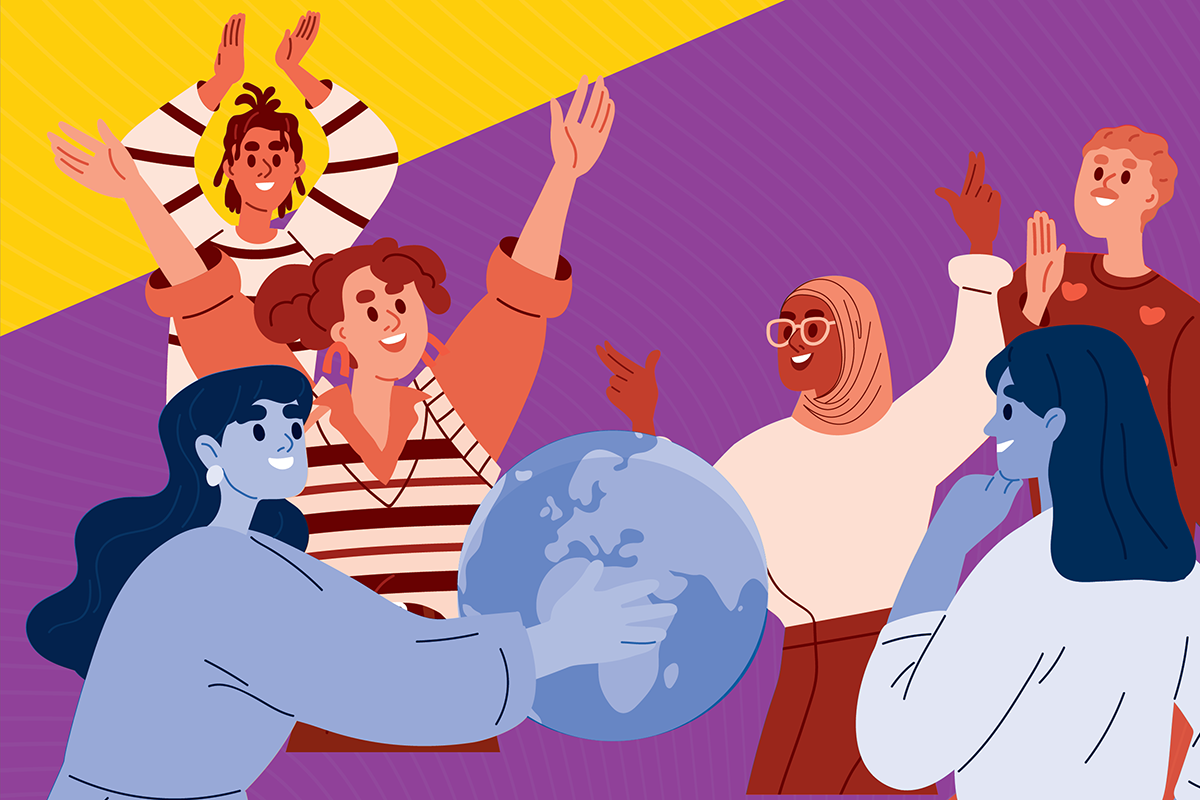 Worldwide, young people are powerful agents of change. They play a crucial role in addressing global challenges, contributing to sustainable development and driving innovations. They often stand at the forefront in the fight against climate change, poverty and corruption, and for peace and reconciliation in conflict areas. Many of them champion civil, political, economic, social, and cultural human rights. Young people bear the brunt of crises and instability caused by armed conflicts, rising inequalities, climate change and environmental degradation. COVID-19 pandemic affected young people's education, employment, mental well-being, and their right to participate in public life.
In such a context, young people must be given a real voice in shaping the solutions that will have an impact on their futures and the future of the planet.
The Youth Action Plan (YAP) responds to this imperative and provides a policy framework for a strategic partnership with young people in EU external action.
The conference will:
Present the Youth Action Plan in EU External Action: its purpose and principles, and the involvement of young people in its design.
Explain the different pillars for action Engage - Empower - Connect, with lines of actions and main initiatives.
Present some concrete initiatives of youth engagement:

The Youth Sounding Board for EU International Partnerships.
Youth advisory structures in EU Delegations, the example of the Youth Sounding Board in Nigeria.
Western Balkans Youth Lab Project, an example of how to provide opportunities for youth to participate in policy-making in their countries.
Speakers
Agnieszka Skuratowicz, Head of Unit. INTPA G3- Youth, Education and Culture

Thais Leray, Head of Youth Sector, INTPA G3- Youth, Education and  Culture

Ozaal Muhammad Zesha Allah, Member of the Youth Sounding Board for EU International Partnerships, and CEO ClassNotes Inc, Pakistan

Daniel Mc Cormack, European External Action Service. EEAS.ECO.FIIC. Financing Instruments and International Cooperation

Ognjen Markovic, Team Leader of the Western Balkans Youth Lab Project, Regional Cooperation Council

Rafiat Atanda, Member of the European Union Youth Sounding Board in Nigeria, youth activist and communication practitioner
Language conference: English
Language Q&A session: English, French and Spanish
Registration