Join #KAPTalks with Ivan Krastev, Chairman of the Centre for Liberal Strategies, to discuss the limits of the global multilateral system and the risk to development gains of the last decades.
The event will be hybrid: you can either come in-person to Charles University, Prague, or connect online via Zoom. 
the EU's international role | international cooperation

Tuesday 7 March 2023, 17:00 (CET)

Prague, Czechia
External event
Practical information
When

Tuesday 7 March 2023, 17:00 (CET)

Where

Charles University

Hall of Patriots, Carolinum, Prague, Czechia

Languages

English

Website
Description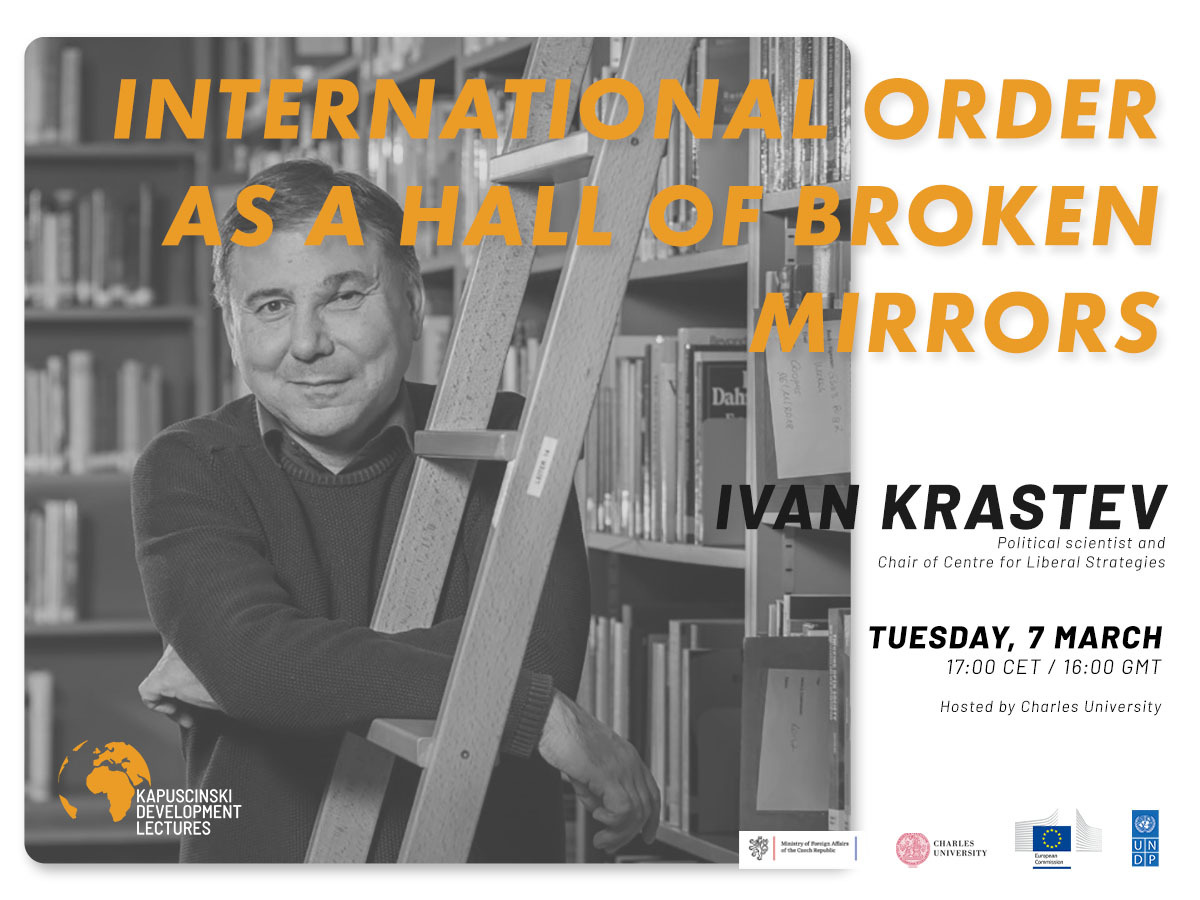 In 1995, American anthropologist Clifford Geertz predicted that, contrary to the prevailing consensus at the time, the international order born out of the end of the Cold war would not be defined by convergence and the wholesale adoption of Western models. Instead, he said an obsession with identity and difference in which "a stream of obscure divisions and strange instabilities will rise to the surface and we will be haunted by the questions: 'What is a country if it is not a nation?' and 'what is a Culture if it is not a consensus?'"
The most recent outbreak of violence in Eastern Europe is proof to his intuition. While many tend to frame it as a return of the Cold War, #KAPTalks lecturer Ivan Krastev argues that the ideological politics characteristic of the Cold War has yielded to identity politics on a global scale.
While the conflict between democracy and authoritarianism continues to have an impact on the foreign policy of states, it will be the cultural war between states and within states that will be of greater  importance for defining how states will behave in international politics. The spread of misinformation, domestic polarisation and fragmentation that we witness today in many parts of the world means that navigating international politics today makes it necessary to re-conceptualise the complex link between domestic and foreign policy. This poses a risk to development gains of the last decades and tests the limits of the global multilateral system.
This event is organised under the patronage of the Ministry of Foreign Affairs of the Czech Republic.
The Kapuscinski Development Lectures is an initiative funded by the European Commission.