Africa-EU partnership | African Union
Practical information
When

Languages

English

Website
Description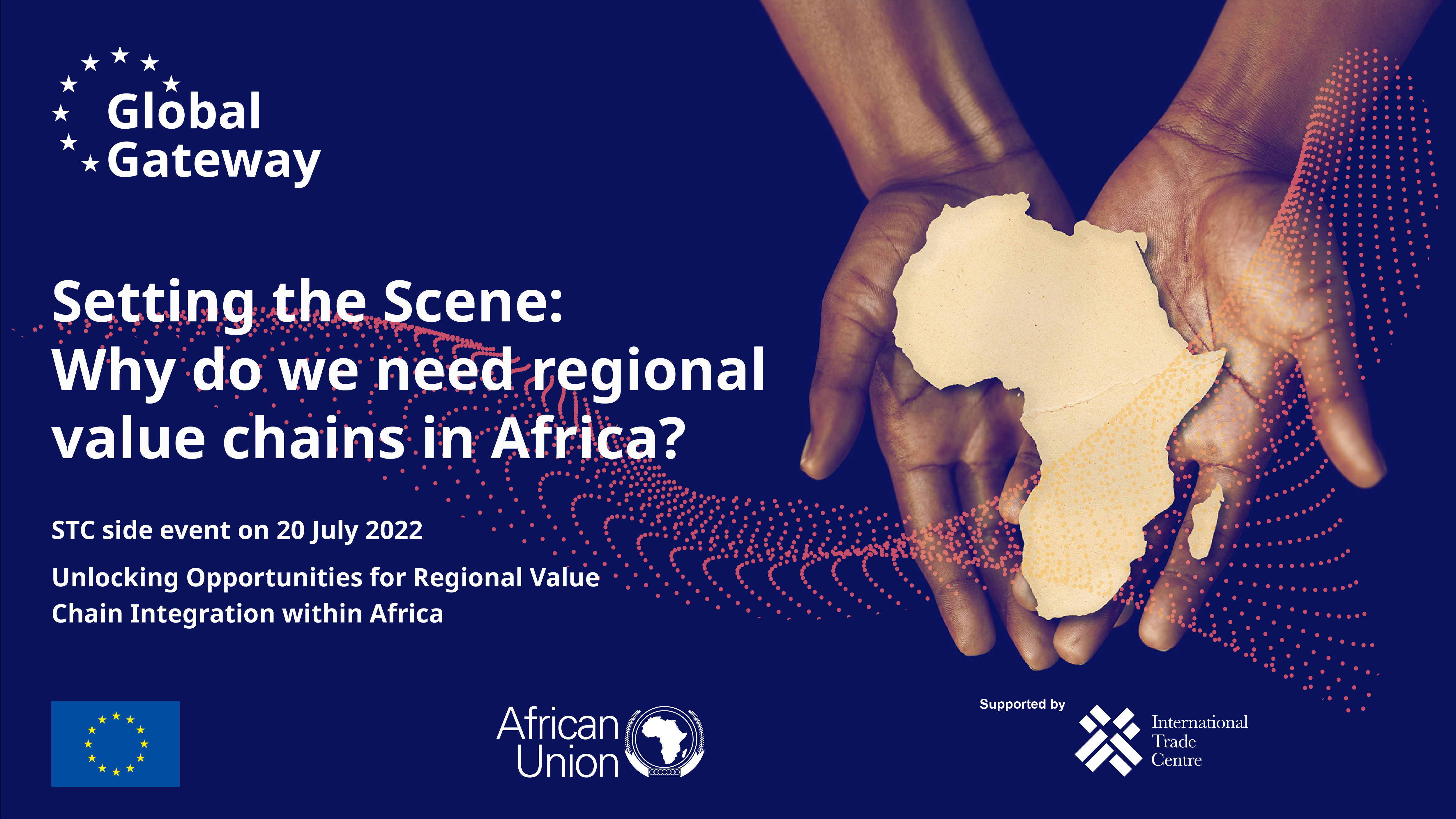 The African Union Commission and the European Commission are organising an event in the side-lines of the 5th Ordinary Session of the African Union Specialized Technical Committee on Finance, Monetary Affairs, Economic Planning and Integration.
The event will present a value chain diagnostic implemented by the International Trade Centre (ITC) to identify sectors with high potential for sustainable value chain development in Africa, and the bottlenecks preventing businesses from fully realising such potential.
It will bring together government officials, Regional Economic Communities, development finance institutions, African business organisations, private sector and young entrepreneurs, to share views on designing future actions for value chain development.
This high-level event aims to engage policymakers, private sector representatives and development partners in a discussion on the most impactful policy areas for Africa's transformation agenda. It also aims to shed light on the opportunities and challenges of developing stronger, resilient and inclusive value chains in Africa, as a response to the disruption of global supply chains.
H.E. Albert Muchanga, AU Commissioner for Economic Development, Trade, Tourism, Industry and Minerals, will made introductory and closing remarks.  The Hon. Chipoka Mulenga, Minister for Commerce, Trade and Industry of the Republic of Zambia, and Mr. Koen Doens, European Commission Director-General for International Partnerships, will give keynote speeches.
Related links
5th Ordinary Session of the Specialized Technical Committee on Finance, Monetary Affairs, Economic Planning and Integration
ITC High-level event at EABF - Feb. 2022
See also: Africa's Development Dynamics 2022 : Regional Value Chains for a Sustainable Recovery | Africa's Development Dynamics | OECD iLibrary (oecd-ilibrary.org)