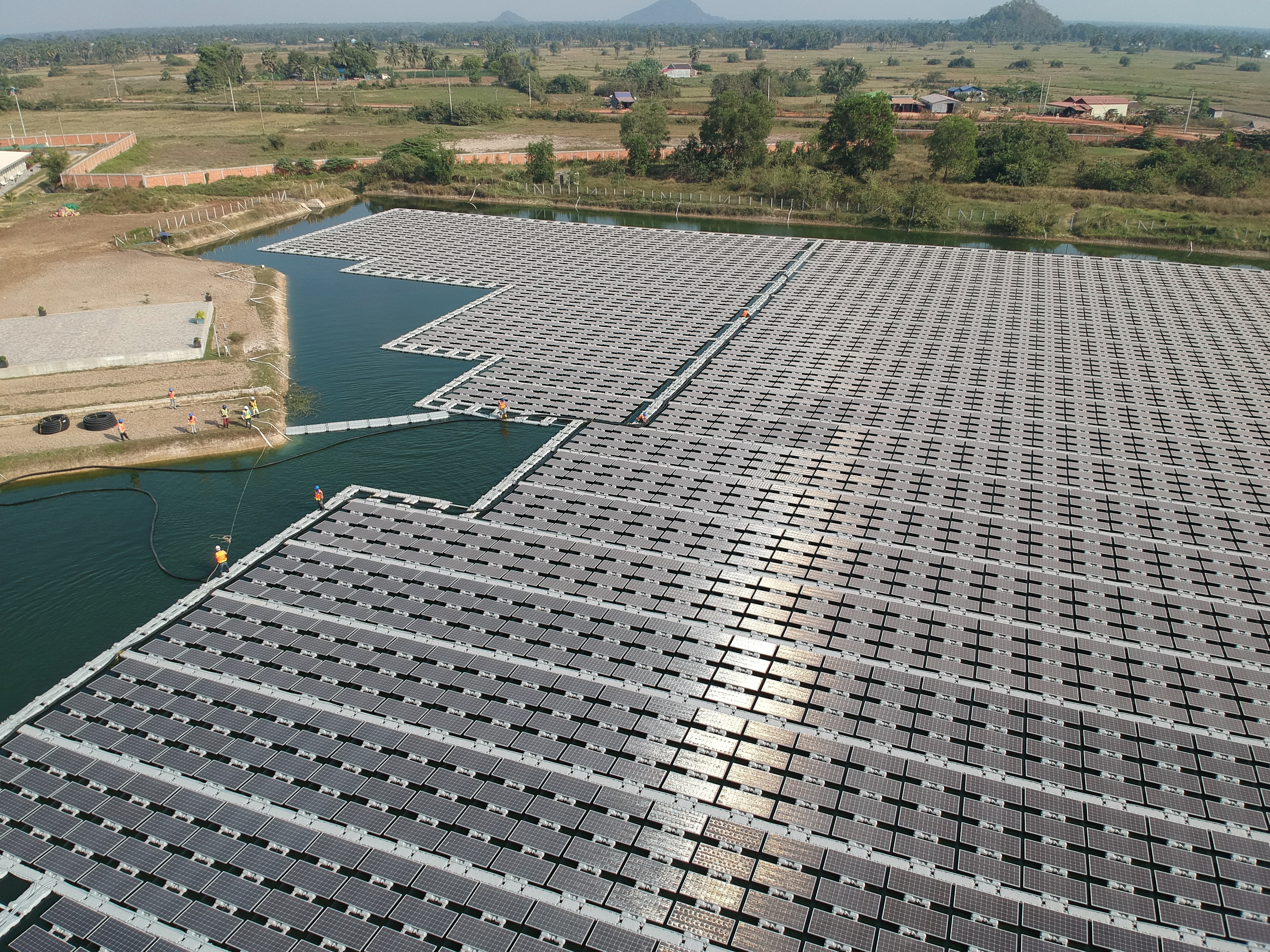 Climate Investor One (CI1) is a cutting-edge blended finance facility, funded by a number of high-profile donors and investors including the EU. The facility targets the development, construction and operations of renewable energy projects in emerging markets, with a focus on long-term sustainability and accelerating the green energy transition.
CI1 is managed by Climate Fund Managers (CFM), established in 2015 with a vision to launch and manage a series of financing facilities each targeting key thematic areas of climate change mitigation and adaptation. CFM is jointly owned by the Dutch Entrepreneurial Bank, FMO, and Sanlam InfraWorks, part of the Sanlam Group of South Africa. CFM is committed to responsible investment, ensuring each project is aligned with community needs via a community development programme, and following the highest international environmental and social standards including those issued by the International Finance Corporation, International Labour Organisation, and the United Nations.
CI1's Whole of life financing solution
As a blended finance facility, CI1 makes use of donor capital to generate a pipeline of bankable renewable energy projects in underserved developing markets and mobilise commercial equity investors for the construction phase. CI1 hence supports the whole life cycle of a renewable energy project, from development to operations.
The CI1 facility consists of three underlying funds, each one designed to cater to the unique challenges posed by the three main stages of a project's lifecycle: development, construction, and operations.
The Development Fund (DF), which is partly funded by the EU, is designed to enable suitable projects to reach financial close from an early stage. The DF is funded entirely of donor capital, enabling it to operate with a higher risk tolerance in order to 'develop' early-stage projects. The DF has a broad mandate of costs that it can cover in order for a project to reach 'bankability' (meaning that a project is mature enough to bring profit). In addition to capital, projects funded by the DF also benefit environmental and social, engineering, and financial structuring support.
The Construction Equity Fund, to which the EU also contributes, benefits from the pipeline of projects prepared by the DF. The CEF offers investment opportunities for commercial investors and is able to mobilise their capital at scale. The CEF is used to fund the construction stage of a project with all-equity financing.
The Refinancing Fund, yet to be established and raised, will provide debt to projects once they have reached commercial operations. This facility will target debt investors seeking long-term de-risked infrastructure assets.
High Impact
In total CI1 is estimated to build ~30 renewable energy projects, with a total projected capacity of ~1,700 MW.
Over the lifetime of the CI1 facility, it is expected to achieve the following impact:
Electricity Generated Per Annum: ~5,100 GWh
GHG or equivalent emissions avoided per annum: ~1.9 million tons of CO2
Number of People Served: ~13 million
Private sector funds catalyzed at construction phase: ~2.5+ Billion USD
Jobs Created: 10,000+
Funding instrument
DCI
Implementing organisations
The Dutch Entrepreneurial Bank (FMO) with the Climate Fund Managers (CFM) being the facility manager
Project duration

1 Dec 2017 - 1 Jun 2037

Project locations
Overall budget

EU contribution

€40 000 000

5.7% of the overall budget