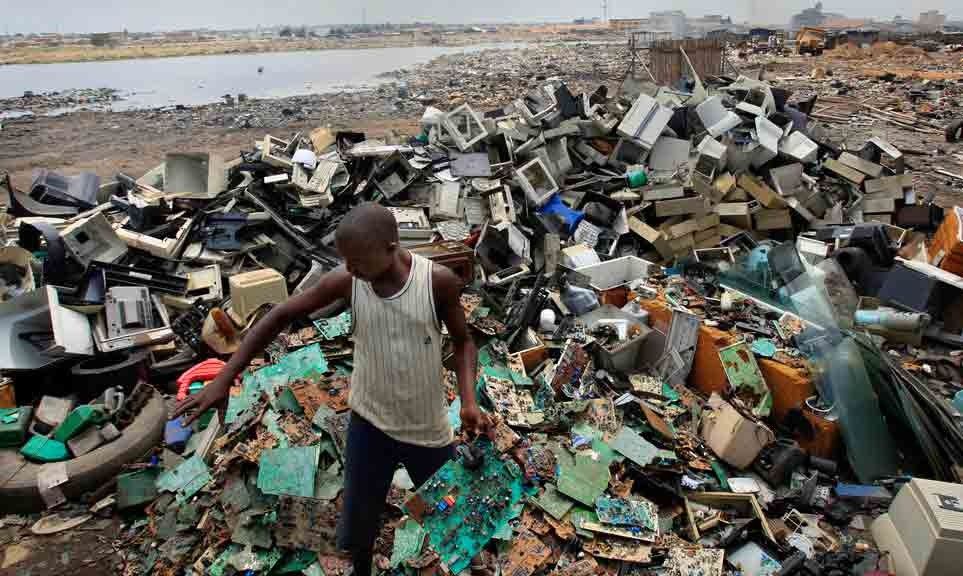 Consumer electronics have invaded our day-to-day lives and are a symbol of modernity, but they also generate a lot of waste containing harmful substances and threatening the environment and human health. In Ghana, the problem is exacerbated by the fact that most electronics entering the market are second-hand products with a shorter lifespan and a quicker journey to wastelands. This e-waste is predominantly handled by informal businesses, with polluting processing techniques and poor working conditions, but which play an important societal role as they are the main waste collectors and provide jobs to thousands of people.
In 2016, Ghana passed the Hazardous and electronic waste control and management act (Act 917) and the Hazardous and electronic waste control and management regulations (LI 2250). These require producers and importers to register with Ghana's Environmental Protection Agency (EPA) and pay a preemptive eco-tax for imported electronics, which finances the enforcement of the legal framework for e-waste management and the formalisation of informal actors.
Mainly funded by the EU, the 'E-MAGIN Ghana' project was launched in 2018 in this context, to improve e-waste management in Ghana through an integrated multi-stakeholder approach. The project is implemented by a consortium of partners led by the University of Cape Coast.
Objective
The project aims at promoting sustainable growth, alleviating poverty, increasing human wellbeing, and preventing environmental pollution, by supporting the effective implementation of Ghana's legal framework for e-waste management, through measures such as:
fostering the formalisation of informal micro, small, and medium-sized enterprises (MSMEs) collecting, dismantling, and recycling electronics
launching a formal e-waste collection mechanism
disseminating best practices through capacity building and training
raising awareness on e-waste risks and related issues among all actors involved: informal MSMEs, but also formal sector associations, manufacturers, wholesalers, distributors, e-waste workers, public officials, local communities etc.
supporting decision-makers with research and policy dialogues
Funding instrument
DCI - Environment and sustainable management of natural resources including energy
Implementing organisations
University of Cape Coast
Project duration

1 Dec 2018 - 1 Dec 2022

Project locations
Overall budget

EU contribution

€1 199 900

90% of the overall budget