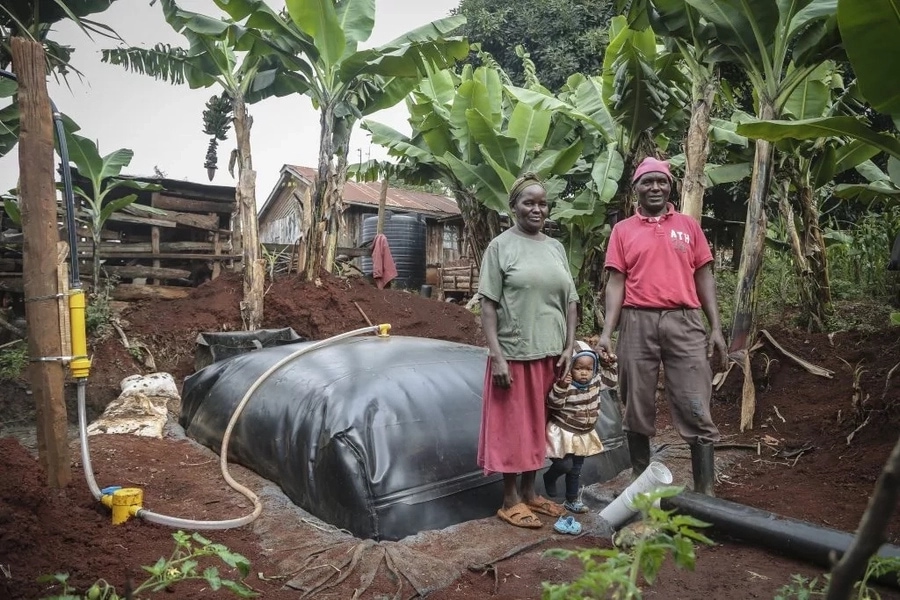 ElectriFI is an EU-funded impact investment facility that finances early-stage and small-sized projects focusing on electricity access and generation from sustainable energy sources in emerging markets. It has a global scope, with a particular focus on sub-Saharan Africa.
The facility is managed by FMO and the EDFI Management Company on behalf of the 15 European Development Finance Institutions (DFIs).
Accelerating clean energy access in developing countries
ElectriFI aims to accelerate the development of businesses providing access to clean energy to hundreds of millions of people by 2030. ElectriFI's unique business model relies on EU funding so that it can invest in local markets in less developed economies and fragile situations. By combining technical assistance and risk capital, ElectriFI can take greater risks than other investors. This initiative decreases investment risk and allows private investors and development finance institutions to deploy capital that they would not have invested otherwise.
The total size of the facility is €254 million earmarked as follows:
ElectriFI Global (€ 126 million) - launched in 2016 and including contributions from Power Africa (targeted at sub-Saharan Africa) Italy and Sweden.
ElectriFI Country Windows – offering dedicated funding for selected countries. Country Windows are established in close collaboration with EU delegations and with the support of national governments. The first set of Country Windows (launched in 2018) was allocated to Zambia (€ 31 million), Nigeria (€30 million), Côte d'Ivoire (€10 million), Benin (€ 5 million) and Pacific (€ 8 million). The second set of Country Windows (contracted at the end of 2020) will deploy specific funding for Kenya (€ 24.7 million), Burundi (€ 9.3 million), Eswatini (€ 5 million) and Uganda (€ 5 million).
An impact-first and catalytic blending instrument
Typical business models financed by ElectriFI include minigrids, solar home systems, independent power projects (IPP) and captive power production.
ElectriFI clients have to comply with pre-defined impact targets, high standards of business integrity, and are expected to reach profitability within 3 years following ElectriFI investment.
ElectriFI makes investments additional to those from other investors. These investments rely on a strategic and entrepreneurial approach to attracting additional financing for promising early-stage businesses. They comply with EU development finance objectives by reducing their exposure to risk and allowing them to grow and access traditional finance.
All investments are assessed through strict additionality criteria and leverage ratios.
Results so far
At the end of 2020, ElectriFI had:
Offered flexible products supporting the specific needs of 29 companies
Invested €70.5 million, which leveraged an extra €280 million from other investors to finance those companies
Built and accelerated renewable energy markets through partnerships: 40% of ElectriFI's portfolio is co-invested with other Development Finance Institutions
Contributed to the Sustainable Development Goals and the Paris Climate Agreements with an estimated:

1280 ktonnes of C02 avoided
32 million beneficiaries across 25 countries
1 900 GWh renewable energy produced per year

Successfully supported developing countries strategies for clean energy access: 75% projects are located in sub-Saharan Africa and half of the portfolio is invested in low-income countries.
Funding instrument
DCI GPGC and EDF
Implementing organisations
FMO and the EDFI Management Company
Project duration

1 Jan 2016 - 1 Jan 2032

Project locations
Overall budget

EU contribution

€236 300 000

93% of the overall budget