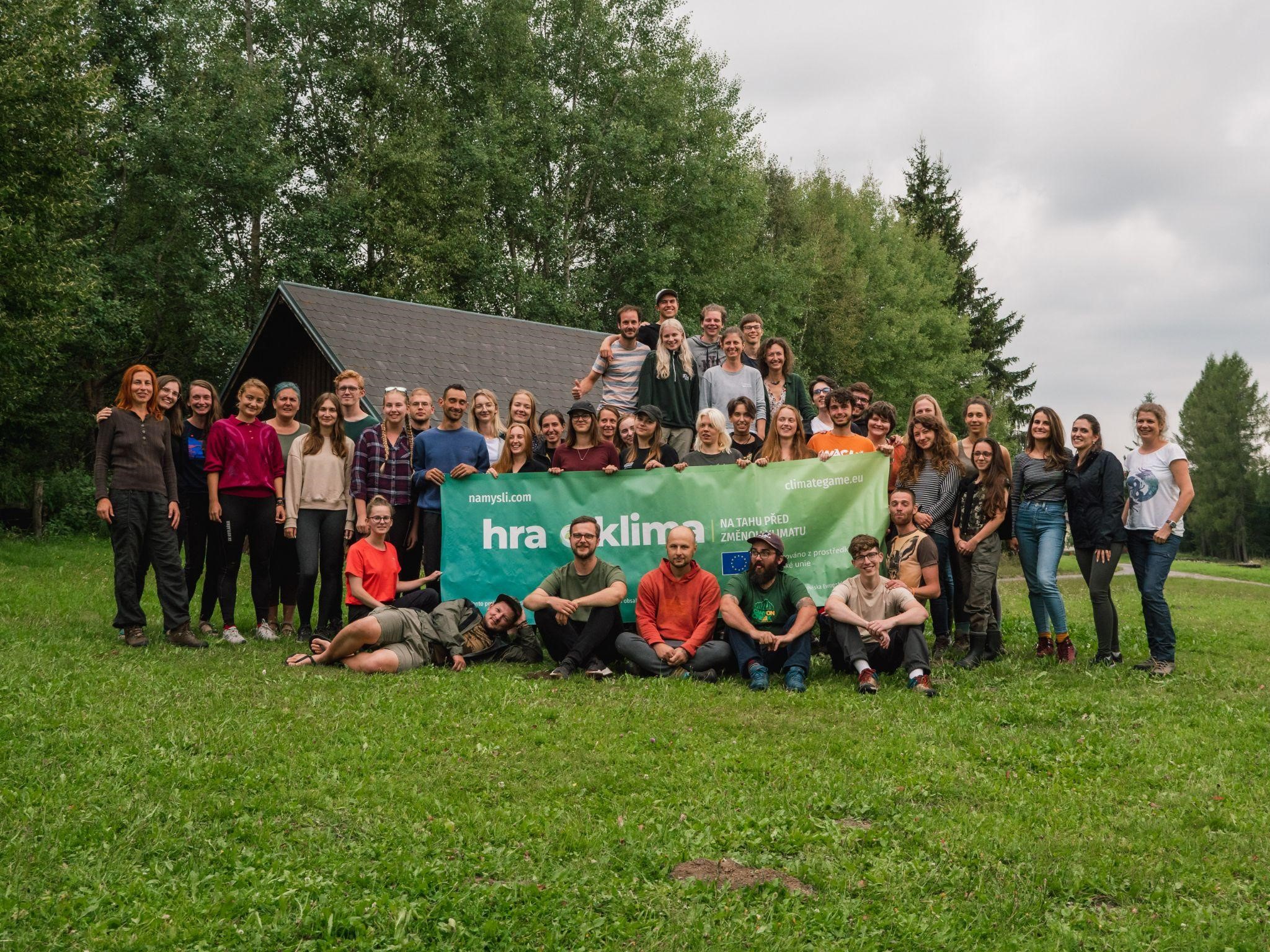 Game On! empowers young people to react to the threat of climate change on people's lives and ecosystems in and outside of Europe. The project inspires young people and decision-makers to change their attitudes and daily practices for more sustainable lifestyles. Game On! also channels their energy and strong will through a gamification approach, working with geocaching games, board games, mobile apps, international exchanges, museum exhibitions and improvisation theatre plays, among other things. 
This project is supported by DEAR - the EU's Development Education and Awareness Raising Programme.
Objectives
The objectives of the Game On! project are to
support young peoples' active engagement in fighting against climate change and ecosystem degradation in line with European values in Bulgaria, the Czech Republic, Germany, Hungary, Latvia, Lithuania, Romania and Slovakia
diffuse scientifically proven facts about climate change, ecosystem degradation and their social impacts by working with Young Ambassadors, social media influencers, journalists and teachers
increase knowledge and understanding of the various interactions and linkages between our actions (positive and negative), as well as the EU's and countries' actions and people's lives
encourage young people to take action by changing their own behaviour and attitudes, and by influencing others, such as decision-makers
Project activities
Game On! products include three games: the Terra Futura board game, the Climate Game app and ClimateQuest geocaching. Through gamification, they make the fight against climate change more fun. Three types of educational materials provide useful knowledge and hard facts to those who are willing to raise awareness among their families and peers: Climate Education – EduQuest yourself!, CLIMATE COMPACT e-Learning platform and Greening Festival Guide. Six social media channels and a website support the promotion of their products and messages among the target audiences.
Results
Game On! is using innovative climate communications to reach audiences more vulnerable to climate change. Hungarian comedy house Dumaszinhaz holds climate comedy nights in Budapest. The project partners provide scientific knowledge to feed the comedy scripts.
In addition, Game On! organises youth and wilderness camps, which make climate education fun. They are also diversifying the usual climate partners, e.g. by involving museums. In these original spaces, adventure games around environmental topics, such as light pollution and wine production, attract new types of audiences.
The success of the project is complemented with credible figures: our message has reached 49 million citizens in eight countries; the Climate Game app has been downloaded 3,000+ times; we have have been connected with over 1.5 million youth via #climategameon, and over 10 000 people have played with Terra Futura. Over 435 Game On! youth ambassadors have been producing communication products to raise awareness about ecosystem degradation and social impacts, including migration.
Game On! has made over 1 300 appearances on TV and radio, as well as written publications, which have reached over 45 million people. The engagement ranged from low to very high level, reaching small communities as well as policy-makers.
Implementing partners
CEEweb of Biodiversity (a network of 32 organisations from Central and Eastern Europe)
Bulgarian Biodiversity Foundation
Na mysli, z.ú.
Christliche Initiative Romero
National Society of Conservationists
Latvian Fund for Nature
Lithuanian Fund for Nature
Association Milvus Group
Bratislavské Regionálne Ochranárske združenie
Communication partner: PersonaR
Project duration

1 Oct 2019 - 31 Oct 2023

Project locations
Overall budget

EU contribution

€4 812 300

90% of the overall budget